A Day TUE Give
November 30, 2021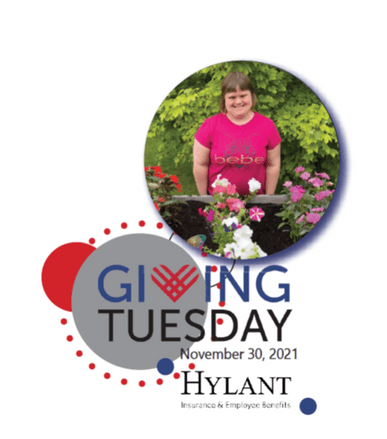 Since 2013, the Tuesday after Thanksgiving has been a day of much excitement at Luther Home as we participate in Giving Tuesday. Friends of the Home make a tremendous impact as they join this international day of giving in our honor. To be held on November 30, 2021, your gift to Luther Home of Mercy on Giving Tuesday will help us launch a new Garden of Compassion. 
Partnering with us for the second year in a row as a $5,000 Presenting Match Sponsor is our friends from Hylant, a leader in the insurance and employee benefits industry, and the provider of services to Luther Home of Mercy! As a partner who sees the value in supporting a community, this collaboration was a natural fit. According to our partners at Hylant, "this is a wonderful opportunity for us to join Luther Home in an undertaking that will have long-term benefits for the entire LHM family. We are honored to be part of this project and hope you will join us!"
Now through November 30, you can make a gift to Luther Home of Mercy in honor of #GivingTuesday.  Your generous gift will help the talents of our residents to blossom for many years to come!