A Day TUE Give
December 1, 2020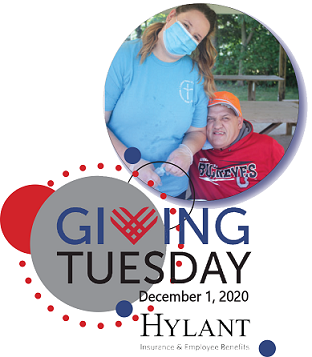 The collective generosity of our friends on #GivingTuesday has made a tremendous impact on our ministry. Since we first began participating in this global generosity movement, those who have joined us have helped purchase much-needed safety equipment, establish a recreation program to further opportunities for socialization and provide comfort with the replacement of outdated medical beds.
December 1 is #GivingTuesday, a day when you can join us in our mission! This year, a generous gift to Luther Home of Mercy will give our clients and residents access to community activities, medical appointments and other outings through safe and comfortable transportation.
We are excited to share that Hylant, a community leader in the insurance and employee benefits industry, and the provider of services to Luther Home of Mercy, joins us this year as our $5,000 Presenting Match Sponsor! As a partner with a strong belief in supporting our community, this partnership is a perfect fit.
Now through December 1, you can make a gift to Luther Home of Mercy in honor of #GivingTuesday.  Your generosity will keep residents "on the move" all year long!