Find your Passion With People Who Care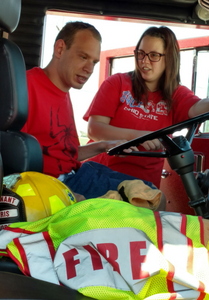 Having a purpose and individual identity is an important part of daily life.  LHM day programs & employment services help individuals find what they are passionate about and make choices that foster fulfilling life experiences while connecting with others who share the same goals.  We operate five day program centers located in Lucas, Wood, Ottawa and Sandusky counties. Daily activities are tailored to the unique skills, goals and interests of program participants. 
For individuals who are interested in the path to employment, we walk alongside the participant, learning what they enjoy, assessing skills and identifying goals. Together, along with input from family members & care providers, a plan is developed to strengthen work skills.  If on-site employment is desired, options such as document destruction, labeling, creative art sales and housekeeping may be available. Community volunteerism and traveling work crews offer additional opportunities to participants.  Vending machine stocking, lawn and landscaping crews and housekeeping enclaves offer competitive wages.  We also work with area employers in support of those seeking fully integrated, competitive employment.  Job coaches assist individuals in achieving a positive work experience through both initial and continuing guidance and supervision. 
For more information about Luther Home's day program & employment offerings please contact Amanda Esquivel, Director of Community Habilitation Services, at aesquivel@lutherhome.org, 419-972-4359. 
Luther Home of Mercy Day Program Centers
Emmaus Community Center: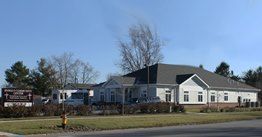 This 5000 square foot building located in Oregon, Ohio provides a hub of activities with emphasis on maximizing independence. Programs work on development of daily living skills such as cooking and nutrition, home care, and money management, as well as exploring recreation and leisure activities. For those interested in employment, job coaches are available as clients transition to work environments or begin their own micro-enterprises.
Genesis Community Center: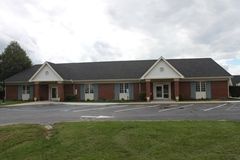 Located in Northwood, Ohio, the Genesis Community Center offers a unique array of on-site social, recreational and vocational opportunities. This program provides participants with daily activities driven by their interest. Activities include productive arts and crafts, swimming, off site exercise, exercise classes and computer learning. Small group outings and activities supplement those offered at the program site.
Portage Trails: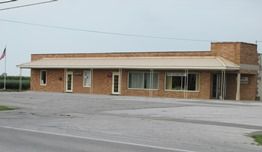 Portage Trails is nestled just outside the quaint town of Elmore, Ohio. Five days a week residents from our main campus in nearby Williston attend the program alongside individuals from the greater community. This small site engages participants with high sensory and medical needs in daily programming and activities such as relaxing in the sensory room, engaging in activities designed to develop and strengthen daily living skills, and creative art projects. This quiet country atmosphere offers the perfect spot to grow friendships and skills with the security of a high staff to client ratio. Participants may choose to attend either on a part-time or full time basis, Monday through Friday.
State Street Options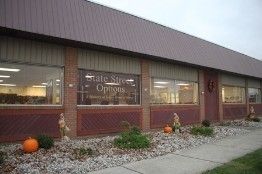 Located in Fremont, Ohio, State Street Options encourages and empowers participants to develop and enhance social and recreational skills that will allow them to more fully participate in their community. There are also opportunities to refine employment skills and explore local job prospects.  An active volunteer program is also in the works, offering participants the opportunity to contribute to the vibrancy of their neighborhoods.  
Advent Lutheran Center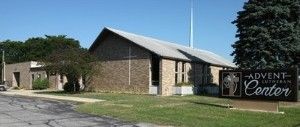 When Advent Lutheran Church in Sylvania closed its doors in 2015, the congregation generously contributed to the creation of a day program to be located on the premises.  Together with Lutheran Social Services of Northwestern Ohio, the Advent Lutheran Center provides a site for mental health counseling services to the public, as well as a day program site for adults with intellectual and developmental disabilities.  Here, day program attendees explore their interests and refine skills for employment. Regular outings and volunteer opportunities are scheduled offering an array of opportunities to explore the community and make new friends.