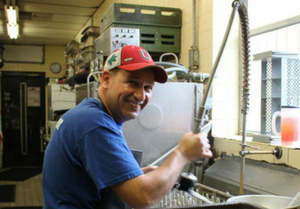 Make the Most of Each Day
From 24 hour care to just a few hours a week, Luther Home of Mercy is committed to making sure that individuals have the support needed to live full and enriching lives. We offer supported living services in Ottawa, Wood, Lucas and Sandusky counties to individuals who live in their own home or in one of our community homes. Working together as a team, services are tailored to individual goals and desires. Often, individuals seek the help of our supported living team to assist with personal health and hygiene, budgeting and financial planning, home-making skills and developing meaningful relationships. Whether the goal is a vacation to Disney or a trip across town for ice cream with friends, we are here to help individuals make the most of each day.
For more information about Luther Home of Mercy's supported living services, please contact Sue Tate: state@lutherhome.org, 419-972-4346.