Open Your Heart Open Your Home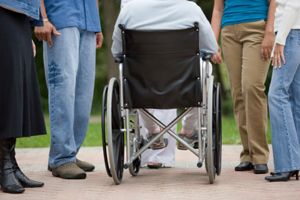 Luther Home of Mercy's Host Home Program was established for individuals who seek full integration into the life of a household and the fabric of a community.  In a Host Home, individuals live with an independent care provider who opens their heart and home to them.
A Host Home provider may be an individual, a couple or a family with children.  What all Host Home providers have in common is their long-term and meaningful commitment to providing a supportive and safe home to a person with a developmental disability.  We carefully screen Host Home providers, providing both initial and on-going training and support to families. Individuals who are seeking a Host Home are also carefully selected based on mutual interests and compatability with the Host Home family. Both parties then make the final choice as to the relationship.
Host Home providers are compensated for the care they provide through Ohio's Medicaid waiver system and administered by the county board of developmental disabilities.
For more information about Luther Home of Mercy's Host Home Program, please contact Sue Tate: state@lutherhome.org, 419-972-4346.
Additional Resources
Host Homes are a fairly new housing concept for adults with intellectual and developmental disabilities living in the state of Ohio.  Known at the state level by the Ohio Department of Developmental Disabilities as Ohio Shared Living, they have produced some additional video resources to provide interested parties with more information.