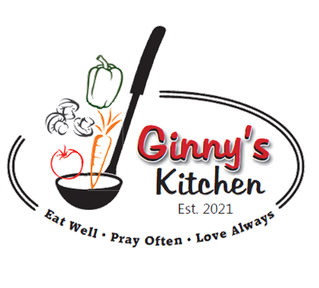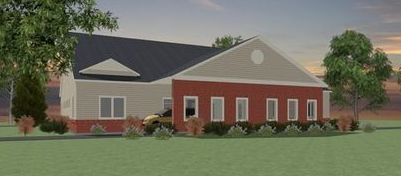 Working to enhance care and meet future needs, Luther Home of Mercy is undertaking one of the largest capital improvements on our Williston campus as we build a state-of-the-art kitchen and central storage facility. Ground broke on May 18, 2021, with the up-to-date facility enabling the Home to replace outdated equipment and systems built in the 1960s and renovated in 1970 and further modernize processes. The structure will also boast updated and much-needed storage space for medical supplies. 
A $1.5 million dollar investment, The Richard Feusse family has stepped forward to provide a "champions" level sponsorship toward the construction of the new building complete with new stoves, refrigeration, walk-in freezers, and more. In addition, this single-story building will have a central loading dock for deliveries and allow staff to improve food distribution processes to each of our eight residential cottages. Over the next several months, Virtual Design Group, Wasserstrom Kitchen, and The Dotson Company will bring this plan to life. 
Meet Dick and Ginny Feusse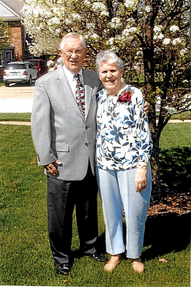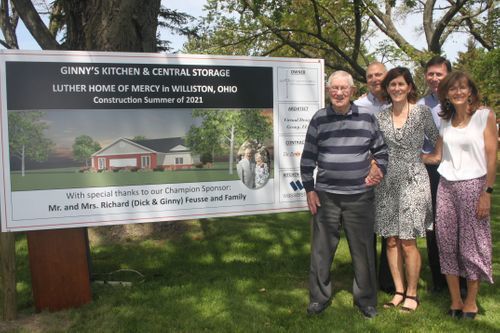 World War II veteran Richard (Dick) Feusse and Virginia (Weir) met at Central Michigan University, fell in love, and were married for 64 years. For many years, the two educators worked in the Dearborn, Michigan area, attending Our Redeemer Lutheran Church where they served on Church Council and as Sunday School teachers. In 1990, the couple relocated to Waterville, Ohio to be close to their children, Tom Feusse and Laurie Wimmer, and family. As members of Zion Lutheran Church-Waterville, Dick and Ginny were asked to participate in annual meetings and to represent the congregation at a variety of activities for Luther Home of Mercy. They agreed, and for years their involvement continued to grow, making Luther Home a favorite among their volunteering activities. 
In September 2014, Ginny passed away and in her memory, Dick and his children continued to support the LHM residents. It was their family's love of Luther Home that led Dick, on his 95th birthday, to make the Champions Legacy Gift for the kitchen campaign. In memory of his beloved wife, Ginny, Ginny's Kitchen construction will soon begin. 
According to Dick, "Ginny was always a great cook and spent many hours in her home kitchen and also the kitchens for church. God has been very good to our family and we know that this gift will help continue the wonderful care the residents receive at Luther Home."
Make a Gift to Ginny's Kitchen