Community involvement and relationship building is an important part of what we do.  Each year, we host or participate in a number of special events to make new friends, keep our constituents informed and have fun!  Below you will find a list of our upcoming events.  If you have any questions about an event, please contact us at info@lutherhome.org, 419-972-4436.  
Scrapbooking Crop Fun-Raiser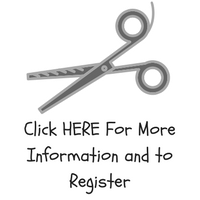 Saturday, April 18, 2020: Join us in the LHM habilitation center (5810 N. Main St, Williston) for some scrapping fun!  Bring your friends for a day of crafting, card making and scrapbooking.  Your donation of $35.00 (or $25.00 for a half table) includes a full day of scrapbooking with breakfast, lunch & dinner. Click on the image to the right for more information or to register.
Bid for the Roses Presented by GenoaBank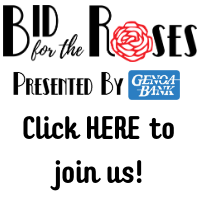 Friday, May 1, 2020:  6:00 p.m. - 9:30 p.m.
Our biggest event of the year is shaping up to be a party you do not want to miss!
Join us at The Pinnacle in Maumee, Ohio (1772 Indian Wood Circle) for Bid for the Roses presented by GenoaBank, a Kentucky Derby themed celebration that includes hearty grazing stations, desserts, beverages, and amazing auctions.
In addition to our regular line-up, we are excited to add live music by Acoustic Distant Cousinz and some dancing too! Tony Geftos, 13abc News Anchor will join us as Honorary Chair and Master of Ceremony for the evening.
All funds raised will be used to provide direct care and support for people with intellectual and developmental disabilities.