Community involvement and relationship building is an important part of what we do.  Each year, we host or participate in a number of special events to make new friends, keep our constituents informed and have fun!  Below you will find a list of our upcoming events.  If you have any questions about an event, please contact us at info@lutherhome.org, 419-972-4436.  
Scrapbooking Crop Fun-Raiser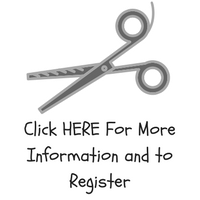 Saturday, April 18, 2020: Join us in the LHM habilitation center (5810 N. Main St, Williston) for some scrapping fun!  Bring your friends for a day of crafting, card making and scrapbooking.  Your donation of $35.00 (or $25.00 for a half table) includes a full day of scrapbooking with breakfast, lunch & dinner. Click on the image to the right for more information or to register.
Questions?  Contact Megan O'Brien: 419-972-4436, mobrien@lutherhome.org.