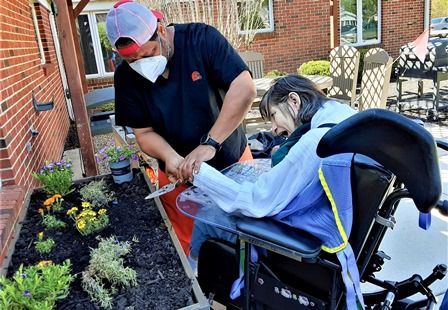 If I apply online, when will someone contact me about my application?
All applications are forwarded to the Director of Human Resources for review. The applications are reviewed based on what position you are applying for, whether you meet the qualification for that position, what experience you have from present/past employment and whether you have filled out the application completely. Once your application has successfully passed this step, your application moves to the next step which is a phone interview. This process could take as long as 2-5 weeks depending on how many applications are received and what positions we are hiring for at the time.
How long does the hiring process take?
Once the initial review is completed, then a phone interview is completed. if the application passes both reviews then you would be set-up for an interview in 1-2 weeks.
If I have questions about the status of my application, who should I contact?
Checking the status of your application does not improve your chances of being hired or expedite the process. The applications are further processed by the Human Resources Specialist. You may contact the Specialist at 419-725-5258 but it will not speed up the process. If you are scheduled for an interview you will either receive a letter or a phone call following the appointment in regard to the status of your application.
What is the difference between a direct care position and a supported living position?
Direct Care staff work with residents on our main campus in Williston, Ohio. Supported Living staff work with our community-based clients in homes scattered throughout 4 Ohio counties.
What qualifications do I need for a direct care position?
Applicants need to have a minimum of a high school diploma or GED. There can be no felony charges on your criminal background check nor can you be listed on the Nurses Aide Registry or the Abuser Registry. Applicants must be at least 18 years old. The employment process at Luther Home also requires passing a drug test and physical. Previous experience in the direct care field is not required.
What hours and shifts do direct care staff work?
Caring for the residents at LHM is a 365 day a year/24 hour a day need. Because of this, scheduling includes first, second and third shifts.
What qualifications do I need for a supported living position?
You must meet all of the qualifications listed above under the Direct Care staff requirements. In addition, a valid driver's license (with less than 6 pts.), dependable vehicle and proof of auto insurance are required. Previous experience in the direct care field is preferred, but not required.
What hours and shifts do supported living providers work?
Supported Living Providers work when clients are home. This typically means most hours are available on second and third shifts during the week and anytime on the weekends. On occasion, there may be daytime hours available.
What if I only want to work occasionally?
There may be casual employment positions open in our community-based programs. Casual employment at LHM means working as needed, but no less than on shift per month. You would not be guaranteed a regular schedule nor are casual employees eligible for benefits.