Community involvement and relationship building is an important part of what we do.  Each year, we host or participate in a number of special events to make new friends, keep our constituents informed and have fun!  Below you will find a list of our upcoming events.  If you have any questions about an event, please contact us at info@lutherhome.org, 419-972-4436.  
Scrapbooking Crop Fun-Raiser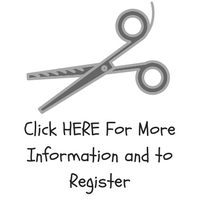 Saturday, March 24, 2018: Join us in the LHM habilitation center (5810 N. Main St, Williston) for some scrapping fun!  Bring your friends for a day of crafting, card making and scrapbooking.  Your donation of $35.00 includes a full day of scrapbooking with breakfast, lunch & dinner. Click on the image to the right for more information or to register.
Questions?  Contact Megan O'Brien: 419-972-4436, mobrien@lutherhome.org.   
90th Anniversary Spring Auction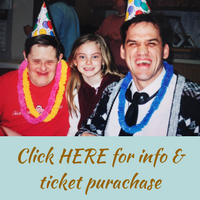 We invite you to join us for a live and silent auction Friday, May 11, 2018, in the main campus gymnasium located at 5810 N. Main St. in Williston.  Doors will open at 6:00 p.m. with dinner served beginning at 6:45.  On the menu for the evening is delicious Ole Zim's chicken and roast beef with mashed potatoes, noodles, salad and vegetable.  A variety of scrumptious appetizers and desserts will also be available.  Guests will enjoy live musical entertainment and a fine assortment of items up for bid. 
We are currently looking for donations of live and silent auction items as well as Thrivent members who would be willing to sponsor an action team.  Donated items can be dropped off at the LHM administration building between 8:00 a.m. - 4:00 p.m. Monday - Friday.  For more information contact Megan O'Brien: 419-972-4436.
Four Lutheran Agencies Golf Outing
June 22, 2018: Filling Homes, Lutheran Social Services of Northwestern Ohio, Genacross Lutheran Services and Luther Home of Mercy will once again come together "fore" a day of fun and fellowship. The event will take place at Stone Ridge Golf Course located in Bowling Green with a 9:00 am tee time.  Save the date to enjoy a day in the sun with your friends from the Four Lutheran Agencies of Northwest Ohio.  Registration information will be posted soon!   
Luther Home of Mercy Golf Outing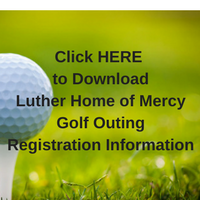 August 17, 2018: We look forward to golfing with you at our 33rd Annual Golf Outing. Located at Maumee Bay Golf Course at Maumee Bay State Park, guests will come from near and far to golf in support of our ministry.  Tee time is 8:00 a.m.  Online registration will be available as the date gets closer.